Nomad's Playbook: 7 Income Streams to Sustain Your Travels
Welcome to Nomad's Playbook: 7 Income Streams to Sustain Your Travels and Mellow Nomadic Adventures, where the journey unfolds in a minivan camper named Carol the Caravan. Our mission? To explore all 63 US National Parks, sharing our experiences with fellow travelers. But what makes this nomadic adventure possible? Monetization.
Why is monetization important for sustaining a nomadic lifestyle?
It's simple. When you're on the road, expenses like frequent vehicle maintenance, fuel costs, admission fees to parks, and campgrounds, and even daily necessities like laundry and mail add up. To maintain this unique way of life, I've discovered a roadmap to financial freedom, and I'm excited to share it with you.
But before we dive into the seven income streams that can sustain your nomadic journey, let's get to know the storyteller behind the wheel. I'm Marshall, your guide through this nomadic playbook. I've been pursuing a nomadic journey for the last two and a half years.
Join me as we explore the world, find inspiration in hidden corners, and learn how to sustain a life on the road while chasing our dreams.
Seven Income Streams for Nomadic Content Creators:
Now that we've set the stage, let's open the pages of the Nomad's Playbook and explore the seven income streams that can make your nomadic journey not only sustainable but also financially rewarding.
Affiliate Marketing: This income stream involves promoting products or services and earning a commission for each sale made through your unique affiliate link. It's like recommending your favorite travel gear or gadgets and getting rewarded for it. Most brands have an affiliate program. Or you can join affiliate networks that have many brands under one umbrella.
Content Marketing: Creating valuable content, whether through blog articles, videos, or social media, can attract a loyal audience. This audience can be monetized through various channels, such as ad revenue and sponsored content.
Digital Products: My Nomadic Life Starter Kit, an ebook packed with insights on rig options, free camping spots, essential apps, and income stream ideas, is a prime example. This free ebook is the first step to a funnel that begins by collecting email addresses. Having an email list is key to growing your online income with digital products. Creating and selling digital products, whether guides or courses, can be a profitable venture.
Merchandise Sales: TeeSpring, RedBubble, Etsy, and Spreadshop are platforms to design and sell merchandise, from clothing to accessories. This is a creative outlet to express your brand and engage with your community.
Affiliate Programs: Partner with companies like SiteGround, your hosting provider, and earn commissions when others sign up through your referral links. Join affiliate networks and have a variety of brands you can work with. Affiliate networks like Impact or ClickBank.
Google Adsense: This advertising network enables you to monetize your website with display ads. The more traffic you attract, the greater your potential earnings.
YouTube: The heart of your content, YouTube pays based on views, and YouTube Memberships and Super Chats add an interactive and direct monetization dimension to your channel.
In this nomadic journey, these income streams are your companions, each offering unique opportunities to fuel your adventures. But remember, consistency is the key. Choose one and nurture it, and as we move forward in the Nomad's Playbook, we'll reveal tips for effective monetization.
Tips for Effective Monetization:
Now that you've met our nomadic income streams, it's time to unlock the secrets to making them flourish. Here in the Nomad's Playbook, we've gathered some valuable insights to guide you on your path to successful monetization.
Consistency is Vital: Picture your income streams like campfires along the road. One campfire won't light your entire journey, but if you consistently stoke each one, they'll collectively illuminate your path. Choose one income stream to focus on initially, and once it's steadily burning, introduce the next, all while continuing to nurture the previous ones.
Promote, Promote, Promote: Don't just set up shop and expect customers to find you. Whether you're marketing merchandise, digital products, or affiliate links, consistent promotion is key. Social media, newsletters, and collaborations with fellow nomadic creators can help spread the word.
As you navigate the winding road of monetization, remember that Rome wasn't built in a day. It's okay to make mistakes, and learning by doing is a valuable teacher. So, don't be discouraged by initial setbacks. Instead, see them as stepping stones on your path to success.
In the Nomad's Playbook, our journey is about more than just discovering income streams; it's about mastering them and using them to propel your nomadic lifestyle to new heights. Next, we'll explore the importance of diversifying your income sources to ensure financial stability on the road.
Why Diversifying Income Sources Matters:
As we continue our journey through the Nomad's Playbook, it's essential to understand why diversifying your income sources is not just a smart strategy but a vital one for sustaining your nomadic lifestyle.
The Safety Net: Picture your income streams as the sturdy spokes of a wagon wheel. If one spoke breaks, the wheel can still turn. Diversifying your income sources acts as a safety net. When one isn't performing as expected, others can pick up the slack, ensuring your financial stability remains intact.
Creating Your Own Products: While affiliate marketing and advertising are valuable, consider crafting your own products, whether digital or physical. Creating something of value tailored to your niche not only adds diversity to your income but also strengthens your brand's identity. For example, I turned my National Park photography into a custom jigsaw puzzle for my eBay store.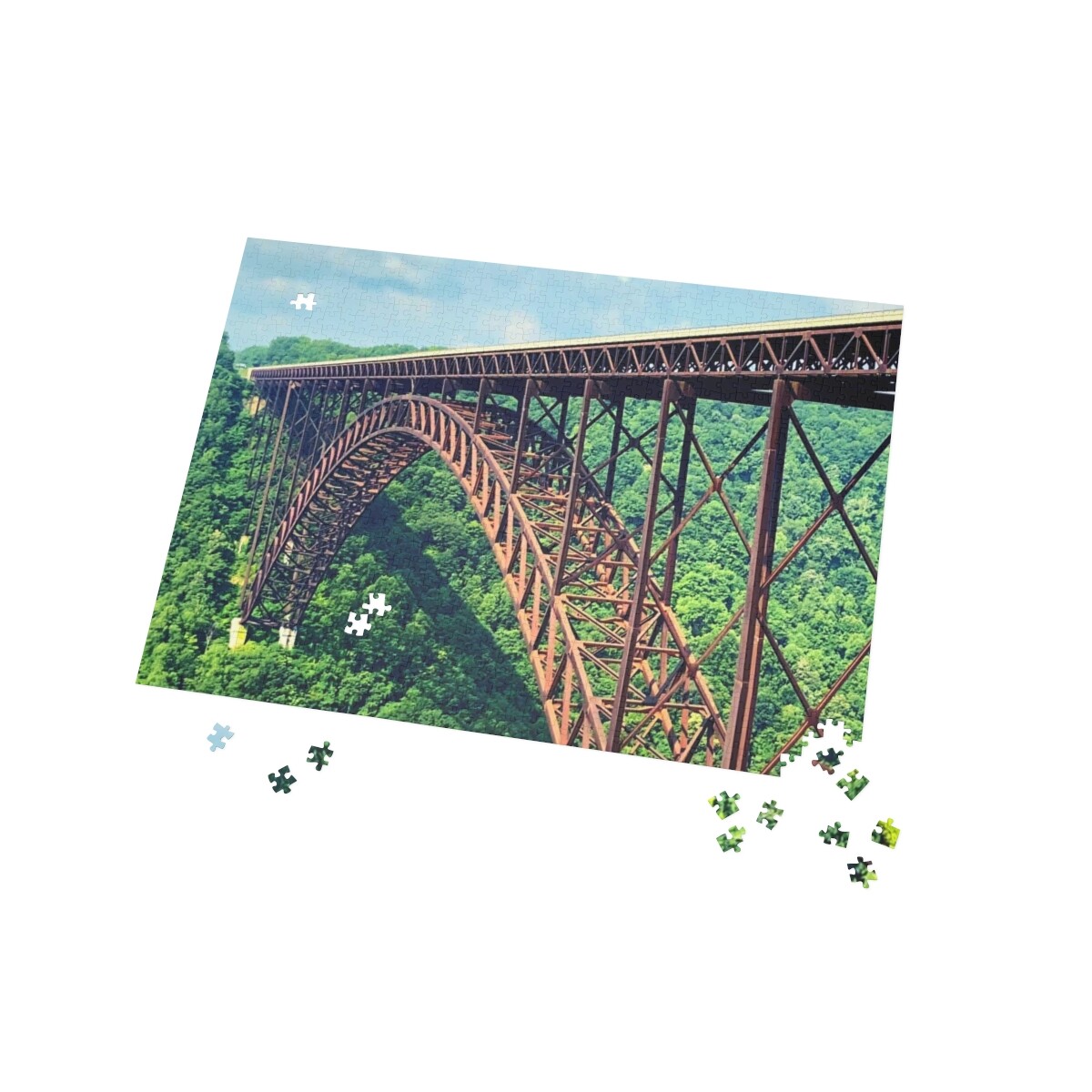 In the nomadic world, adaptability is key. By diversifying your income sources, you're building a resilient financial structure that can weather the unpredictable twists and turns of the road. In the Nomad's Playbook, we're not just travelers; we're strategists, forging a path to financial freedom.
Now that we've explored diversification, let's delve into the tools and resources you can use to manage and track your nomadic income. These tools will help you maintain a clear financial roadmap on your journey.
Tools and Resources for Managing Income:
In our nomadic adventures, organization, and efficiency are our compass points. Let's take a moment to uncover the tools and resources that will help you navigate the financial aspects of your nomadic life.
Google Sheets Spreadsheet: This is your digital ledger, a free and versatile tool for tracking income and expenses. With a few simple formulas, it can automatically calculate key financial metrics for you.
Essential Gear: Your nomadic toolkit extends beyond spreadsheets. An Apple laptop, preferably with an SSD external hard drive for seamless mobility, ensures you're equipped for the digital realm. Wireless and Bluetooth connectivity, along with a lavalier microphone for crisp audio, are essential for content creation. A quality smartphone, like an iPhone, serves as your camera, video recorder, and communication hub.
As a nomad, your life is on the move, and these tools are your trusted companions, helping you manage your income and stay connected with your audience. They're the silent partners in your nomadic success story.
Next, we'll delve into the challenges nomadic content creators may face and the solutions to overcome them. Let's navigate these obstacles together.
Challenges and Solutions:
Every journey has its fair share of hurdles, and the nomadic content creator's path is no exception. Let's explore some of the challenges you might encounter and the solutions to overcome them on this adventurous road.
Challenges
Leveling Up Content: It's easy to think your content is already top-notch, but the truth is, there's always room for improvement. Content creators should continually seek ways to enhance their content, whether through storytelling, production quality, or engagement.
Reliable Wi-Fi: Good internet connectivity is the lifeline of your nomadic content creation. In remote areas, finding reliable Wi-Fi can be challenging.
Solutions:
Take a Class: These days, there are some great resources out there to take your skills to the next level. Sites like Skillshare or Udemy are two excellent marketplaces where you can go to take an online class.
Consistent Content Creation: Batch creation can be a game-changer when you have limited time due to your nomadic lifestyle. It ensures a steady stream of content even when you're off the grid for days or weeks.
Scheduling: Use scheduling tools to publish content even when you're exploring the wildest corners of the country. Keep your audience engaged and informed, regardless of your location.
In the Nomad's Playbook, we recognize that challenges are part of the journey. It's how we tackle them and learn from them that defines our success.
Now, let's explore the strategies and mindset shifts that have helped you navigate these obstacles. These insights can be the compass for others facing similar challenges.
Strategies and Mindset Shifts:
In the ever-evolving landscape of nomadic content creation, strategies and mindset shifts are your compass, guiding you through uncharted territory. Here's how to navigate challenges with grace:
Time Management Techniques: Time is your most valuable resource. Embrace effective time management techniques to ensure you make the most of your nomadic adventures. From planning your content calendar to balancing exploration and work, time management is key.
Setting Goals: Both big and small goals are essential for success. Big goals give you direction, while small, achievable goals provide a sense of accomplishment along the way.
Stay Positive and Journal: Positivity fuels resilience. As you navigate challenges, maintain a positive outlook. Journaling can help you reflect on your journey, track progress, and find inspiration in even the smallest moments. Our affirmations journals are a great place to start.
Stay Connected: While you roam the nomadic landscape, don't forget to stay connected with family and friends through calls, texts, or emails. A supportive network can be a lifeline during challenging times. Attend community meetups to connect with others who are living a nomadic lifestyle. Use our meetups list to find a meetup near you.
In the Nomad's Playbook, we've uncovered the strategies and mindset shifts that have helped us overcome obstacles on our nomadic journey. As you read these words, remember that every challenge is an opportunity to grow and every setback a chance to learn. Keep pushing forward, and don't hesitate to reach out if you need help or have questions.
Now, in our final section, we'll wrap up our journey and provide actionable takeaways for you, the reader, to apply to your own nomadic adventures.
Nomad's Playbook: 7 Income Streams to Sustain Your Travels Conclusion:
Our nomadic journey through the Nomad's Playbook has led us to this final chapter. As we reach the end, let's reflect on the key takeaways that can illuminate your path to a sustainable and fulfilling nomadic lifestyle.
Key Takeaways:
Multiple Income Streams: There are many options for income streams available. Most people fail because they're too afraid to start. Starting is the hardest part. Learn by doing. Fail and make mistakes and improve along the way. Don't give up. Keep pushing.
Application of Insights: Start a YouTube channel or pick one of the other income stream ideas and give it a try. Proper market research and knowing who your target audience is first is key to finding and creating a successful product people will want to buy. It needs to have a ton of value and solve a problem.
Next Steps: If you're interested in creating an Etsy store or your own digital product like an ebook, join my Facebook group dedicated to that:
Etsy Mastermind Facebook Group – Build a Product-Based Business
If you are into outdoor and nomadic adventures like going to national parks, points of interest, and community meetups, I have a group for that:
Mellow Nomadic Adventures Facebook Group for Nomads
If you play ukulele or have always wanted to learn, I have a group for that:
Ukulele for Nomads Facebook Group
Also, be sure to follow our Facebook pages to get updates on what we have going on:
Mellow Nomadic Adventures Facebook Page
Mellow Nomadic Clothing Facebook Page
In the Nomad's Playbook, we've shared our insights, challenges, and victories. We've laid out a roadmap for sustaining your nomadic lifestyle, and it's up to you to take the wheel and start your journey.
Remember, every successful nomad began with a dream and took that first step. Don't wait for the perfect moment; start where you are with what you have. The road ahead may be winding, but it's filled with opportunities waiting to be discovered.
So, embrace your nomadic spirit, create your path, and embark on an adventure that will not only sustain your travels but also inspire others to chase their dreams.
Thank you for joining us on this journey. If you have questions, seek guidance, or simply want to connect with fellow nomads, our community is here for you.
Safe travels and endless adventures await!