Van Life Kitchen Gear: 9 Van-Life Kitchen-Gear Under $10 Revealed
Van Life Kitchen Gear
Van Life Kitchen Gear is the most used gear in my minivan camper conversion setup. These are items that make life inside your minivan camper conversion or full-size van conversion just a little more comfortable. In this post, I'll share 9 Van Life kitchen gear favorites.
I was able to pick this up for $6.43. A great tool to flip eggs, pancakes, or quesadillas while out cooking in your minivan camper.
#8 Short Metal Clam Shell Tongs
I'm biased because I worked for 20 years in the restaurant industry. I know how valuable a great pair of tongs can be.
However, if you are not familiar with using tongs, I highly recommend you try these short, metal, clamshell tongs. Especially if you plan on cooking on a grill for a lot of people.
I consider them to be an extension of my hand and they allow me to quickly turn, flip and adjust foods that are hot on a hot grill without getting burned.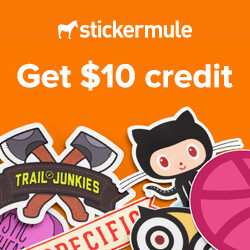 As part of my kitchen setup, I decided to invest in this Lodge pre-seasoned cast iron reversible grill/griddle 16.75″ x 9.5-inch griddle and knew I would need a way to scrape them off so I got these griddle scrapers that are also made by Lodge.
I learned about these from an Italian van life YouTube channel called LeAw – Leave Everything And Wander, Sara & Luca are amazing human beings that have traveled extensively throughout North & South America as well as Italy!
They mentioned these silicone dish scrubbers in one of their videos and it caught my attention because they said these little scrubbers do not mold!
#5 1.3 Gallon Collapsible Water Container
I have seen several people mention these, however, when Ray from VanLifeRocks suggested them, I was sold. For those that don't know Ray, he has over 3 years of experience living in his van so I value his opinion!
These are collapsible water containers that allow you to carry more water and then collapse down for better storage in your minivan camper.
#4 Small Shelf Tote
I picked up this wire 'Small Shelf Tote" basket from Meijers in Louisville, Kentucky. Less than $10 and I plan to spray paint it to match the other green in the build.

#3 9.8 foot USB Extension Cable
Super handy to have and you never knew you needed it! This USB extender adds an additional 9.8 feet to your USB outlet. I use this for a small set of LED lights that are too short to reach.
I think every nomad should carry one of these in their kit and even those who are out camping. This Fero rod and striker will allow you to start hundreds of fires.
I learned about these sticky pads from Adventuring With Amanda's YouTube Channel. She is also in a minivan camper conversion except hers is more of a no-build approach. Still very cool and she has lots of great ideas!
Like this one! Love these for keeping things in place while I drive! I have used it for my indoor weather station display and a Buddha statue that's also a candle holder and neither item has moved since I have used these pads. Highly recommend!
I hope you found some value in these 9 Van-Life Hacks Under $10 Revealed or maybe I pointed you in the direction of something you hadn't thought about. If you did enjoy this blog post, please consider sharing it on Facebook, Pin It to Pinterest, or leave me a comment below!

Want to meet others experiencing the nomadic lifestyle?