Creator Tools
Thanks for being a part of our nomadic life community! I have started this Tools page to bring you discounts and links to services that will help you as a content creator and as a nomad. Enjoy!
Nomadic Life Starter Kit:
Save on Travel:
Tools to Start Online Business: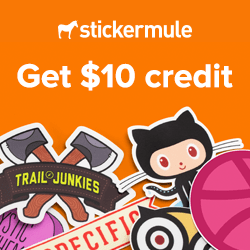 Hire a Freelancer:
Use this search box to hire a freelancer for your next project. Fiverr has freelancers that can help you with graphic design, video editing, copywriting, thumbnails, and more! Use this box to hire someone and Fiverr will slide me a small cut of the profits. It's a Win-Win!
Affiliate Marketing Tools:
Learn how we can
increase your sales, develop your brand, and generate interest
in your site.
Woodworking:
Support Me Directly:
Mellow Nomadic Adventures Patreon:
Nationwide Nomadic Shower Solution:
My YouTube Links:
YouTube Tools:
From My Blog:
Share These Tools: